Navigators Quest for a Kingdom in Polynesia
By Fata Ariu Levi

The author, a Samoan Orator Chief, states he has an 'aerial survey' approach to the history and culture of Samoans and Manu'ans in the context of the overall Polynesian race. There certainly is a great deal in the book about these peoples - such as their maritime migrations, oral histories and myths, rulers, cultures, and languages. However, this publication is about much more. It includes tracing the peoples out of Africa eventually ending in the South Pacific area and beyond. It further takes in geography, religion, genetics/DNA, linguistics, anthropology, archaeology, cultural diffusion, and number of other fields. As the author pointed out "I am far from an expert in any of the fields that I will traverse, but I will stay true to and honest to the sources of the materials that help illuminate my conviction and beliefs about why, how and when these Polynesians crossed several continents, and their ocean in the world." And he certainly has done his work in researching and drawing upon specialists and publications across many fields and disciplines. For those who would be interested in an introduction to many of these areas this book is very insightful.

While not a professional, I have had courses, training and involvement in archaeological excavations and related laboratory work (and with anthropology to a lessor extent). Thus I have a great interest in many of the fields he covers. From this publication I learned much about the subjects the author includes and how they link to peoples and tie into their cultures.

To me the work he has done is most relevant for Samoans and Manu'ans and other Polynesian peoples who would do very well to learn from this book. And it provides much background material for those interested in the peoples and cultures in Asia, India and other areas.

Al Newnam
ADVICE FROM IR APPROVED AUTHOR FATA ARIU LEVI: "MAKE A COMMITMENT AND TURN IT INTO A HABIT."
May 26, 2022
Navigators Forging a Matriarchal Culture in Polynesia received a 4+ star review, making it an IndieReader Approved title.

Following find an interview with author Fata Ariu Levi.

What is the name of the book and when was it published?
Navigators Forging a Matriarchal Culture in Polynesia.

What's the book's first line?
"I remember one chilly morning in late January 1983 in New York City, when I came in to work at our office in mid-town Manhattan at 42nd Street across from Penn Central Station. I was greeted with….

Hey Ariu, did you catch the news last night when CBS' Dan Rather was moderating a debate on who you are, what you are, and what you are going to be? Of course, I did not catch the news the night before, but I immediately glanced over the New York Times headline: "New Samoa Book Challenges Margaret Mead's Conclusions".
(read more...)
May 2, 2022
A comprehensive overview exploring the legend, myth, and mystery surrounding the ancient Polynesian mariners.
Sometime in the not-so-distant past, an intrepid group of explorers began embarking from the shores of Asia into the open sea on a dangerous one-way trip. In the process, this group of mariners settled the large group of South Pacific islands now referred to as Polynesia. The sheer scope and significance of this accomplishment cannot be overstated. Armed with only what would fit in their canoe, the Polynesian mariner's journey into the unknown often required sailing thousands of miles through dangerous waters—a feat so impressive there is still much debate over just 'how' they did it. With NAVIGATORS QUEST FOR A KINGDOM IN POLYNESIA, Fata Ariu Levi explores the legend, myth, and mystery surrounding 'his' people, the ancient Polynesian mariners.
Levi opens with a candid preface explaining his reasons for writing NAVIGATORS QUEST. It's here where the native Samoan explains that he views this book as an extension of his responsibilities as an Orator Chief, a title bestowed upon him nearly thirty years ago. Following an impressively detailed outline of his research perspective, Levi dives headfirst into the Polynesian story of creation. From there, the well-traveled author systematically dissects his ancestry, exploring Polynesia from an Anthropological, Archaeological, Genealogical, and even a Mythological perspective. Each section is logically laid out, adhering to an academic format not unlike what might be found in a textbook. The numerous graphs and illustrations judiciously spread throughout the book are a nice touch as well, providing a welcome dose of context, especially to the sections discussing potential migration patterns. Of particular interest are the final sections focusing on Linguistics and Genetics, each of which underscores the common threads running through the various modern Polynesian nations. After all, Polynesia is a blanket term encompassing numerous populations, including Samoa, Tahiti, and even the Hawaiian islands.
At the risk of underselling, NAVIGATORS QUEST FOR A KINGDOM IN POLYNESIA can be summed up with a single word: comprehensive. So much so that in the hands of a lesser writer, one could envision a dense, dry read. Fortunately, despite his vast breadth of knowledge, Levi's enthusiasm for his ancestry never fades. While anyone interested in Polynesian tradition and history is an obvious audience for this text, Levi's greatest accomplishment is the way in which he translates for the layperson. From the myriad of theories regarding the ancient mariners to the throughline that connects them to their modern-day counterparts, Levi approaches each topic with a potent mix of authority and reverence. Be it scientific theories or stories based in oral tradition, all angles are considered. This approach occasionally leads to bouts of redundancy, but any overlap is easily excused considering the author's gift for storytelling.
As both a debut release and an enduring tribute to the enduring spirit of the Polynesian mariners, Fata Ariu Levi's NAVIGATORS QUEST FOR A KINGDOM IN POLYNESIA is an absolute success.
~James Weiskittel for IndieReader
(
read more...
)
May 2, 2022
AVIGATORS FORGING A MATRIARCHAL CULTURE IN POLYNESIA, the second of the author's planned three-volume Navigators series, provides a deep history of Samoa that amply draws on, and draws in, linguistics, sociology, anthropology and cross-cultural observation.
In a disclaimer early in NAVIGATORS FORGING A MATRIARCHAL CULTURE IN POLYNESIA, Elder Orator Chief Fata Ariu Levi, a Vietnam veteran, successful banking financial services and information technology entrepreneur, comments that "Samoan and Manu'an history belongs to the people. So, everyone has their own version of it." Would that all versions of history could be as deep, intelligent, generous and thoughtful as this volume, which touches 3,000 years of Samoan history in this second of his three-volume series.
Levi's book provides a wealth of knowledge and understanding, offering itself as a priceless resource to interested readers. He relates the stories of critical historical leaders, like LeValasi, Salamasina and the Warrior Queen Nafanua. He helps readers understand the nature of oratorical rituals, meeting protocols the ava (Piper methysticum) ceremony. He carefully explains seating arrangements, organizations, architecture, laws and linguistic protocols. He helps readers understand the Samoan transition to Christianity as well. All the while, Levi effectively implicitly inherently reinforces that a sophisticated culture that has transmitted history orally through Orator Chiefs is an impressive training ground for a writer of history.
The range and depth of Levi's exploration would make this a book worthy of any library. What amplifies the value of this work further is Levi's skill as a narrator. This work is profoundly not compartmentalized — a neat trick for a volume of history. Levi, in accessible prose, creates bridge after bridge after bridge, linking personal experience; specific and thoughtfully chosen references to European classic philosophy, history and the era of monarchies that English speakers are trained to believe is their antecedent; and his deep, specific knowledge of Samoan history. Better still, Levi carefully explains, time and again, why things are the way they are.
Elder Orator Chief Fata Ariu Levi's NAVIGATORS FORGING A MATRIARCHAL CULTURE IN POLYNESIA is a refreshingly careful, profoundly integrative history. For anyone interested in reading great history and for anyone specifically interested in Samoa, this book is a treasure.
~Ellen Graham for IndieReader
(
read more...
)
October 21, 2021:
Kirkus Reviews
A Samoan orator chief examines Polynesian culture in this historical sequel.
Dedicated to Samoan High Chieftess and the independent nation's first female prime minister, Afioga Fiame Naomi Mata'afa, this survey of Polynesian culture pays particular attention to the role of matriarchy in the development of Samoan and Manu'an culture. The first volume of the second installment of a series on Polynesian history, this expertly researched work notes that early Polynesian culture was matriarchal in nature.
(read more...)
October 19, 2021:
Failautusi Avegalio, Jr Review
Wonderful read. Read it over the weekend and enjoyed it immensely! A feast for thought, reflection and enlightenment as I read through the narrative as if being given a personal tour from forward to conclusion. I loved Luafata's forward, the Matriarchal Culture and History, intimate backgrounds of our women icons, your confrontation with personal demons linked to PTSD, Epilogue and Conclusion.

I will return often, to drink from this well for the kind of cultural nourishment I so lacked for so long; settling for crumbs of information I intuitively sensed was based on misinformation, misinterpretation, disconnection, ignorance or just simple arrogance and bias in its many forms. Malo lava!. In the words of John Keats, in his epic poem, Endymion; I would liken my feelings with how his poem begins. "A thing of beauty is a joy forever". Reading this volume with its special dimension associated with the sacredness of the woman was profoundly meaningful.

Malo lava! Fa'afetai!,
Papalii
April 29, 2021:
Kirkus Review
A debut nonfiction work explores the history of Samoan settlement.

The settling of Polynesia is perhaps the greatest achievement in human migration—and also one of its greatest mysteries. The timeline and manner in which people came to inhabit the scattered islands of the Pacific Ocean remain subjects for debate, even with the advent of modern research. "The story of the Polynesian's great migration is a mystery that scientists have been trying to unravel for the last two hundred years," writes Levi.
(read more...)
Midwest Book Review
Expertly written and presented by an Orator Chief and native Samoan, an experienced teacher of the Island Nation's history, culture, genealogy, religious rituals, and language, with a passion for research, "Navigators Quest For A Kingdom In Polynesia" builds on a plethora of scientific studies from the last 250 years, from the day Ferdinand Magellan first discovered the Pacific Ocean in 1519.
(read more...)
November 9, 2020:
November 6, 2020: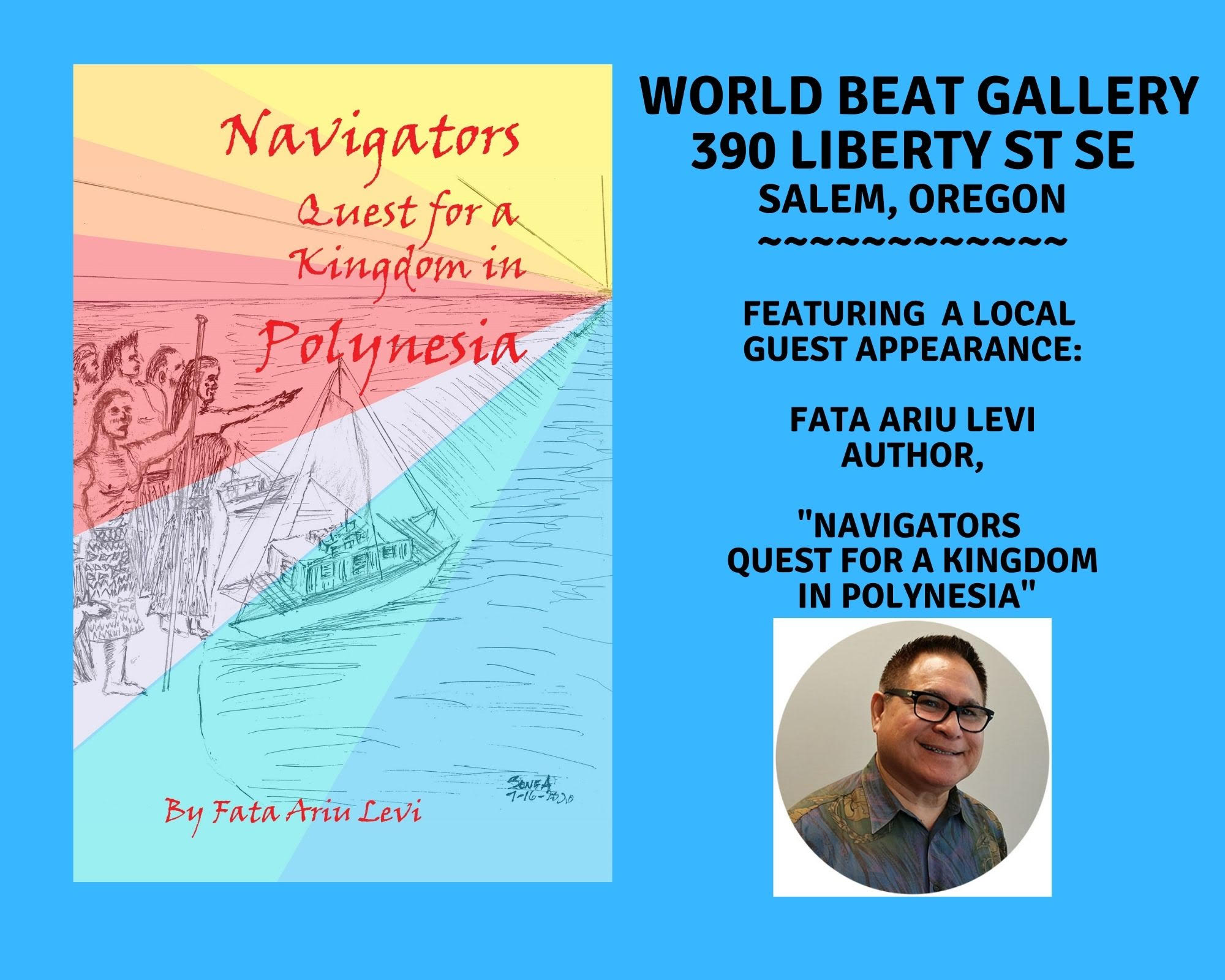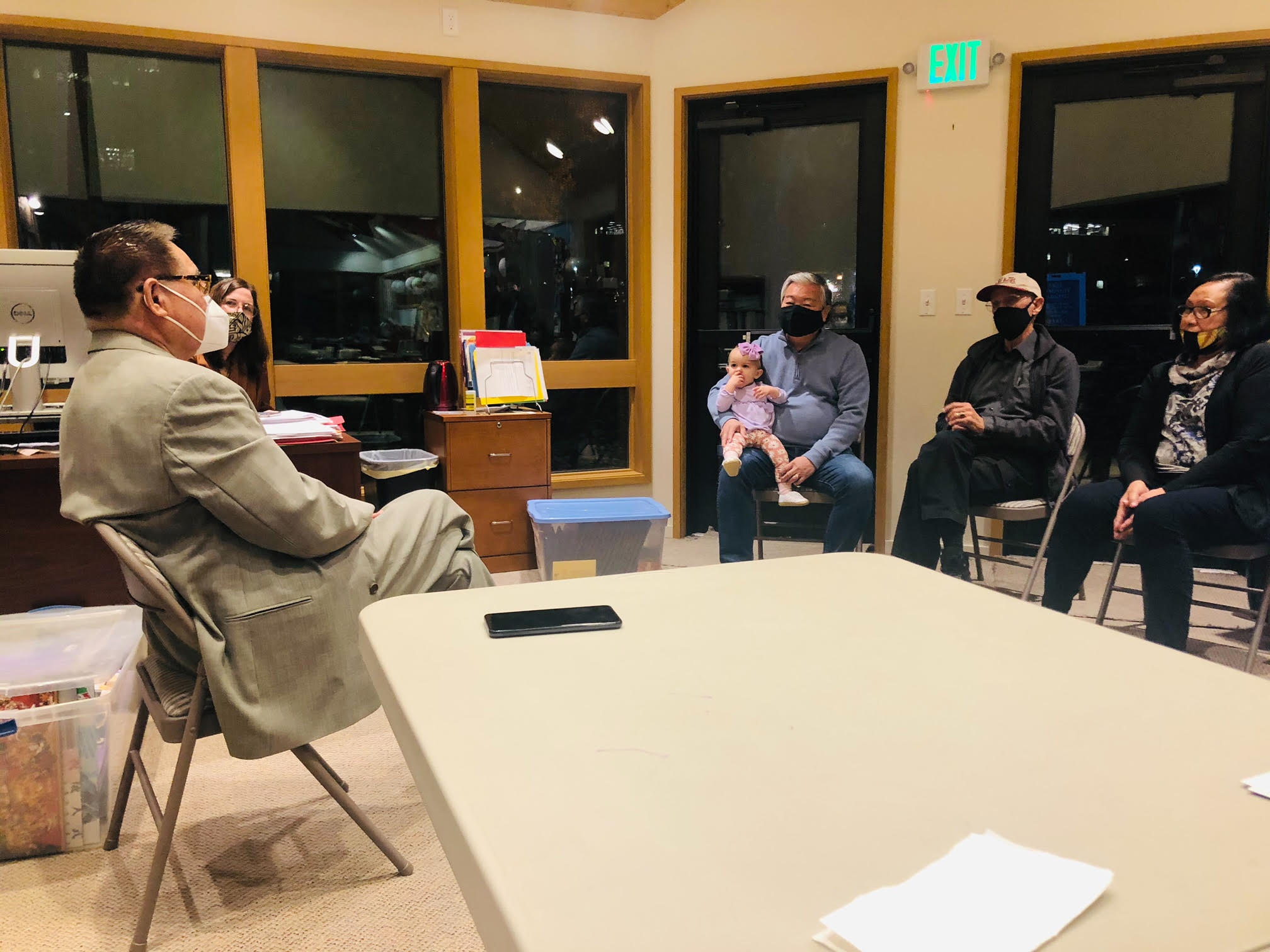 November 4, 2020:
Paperback is available on Amazon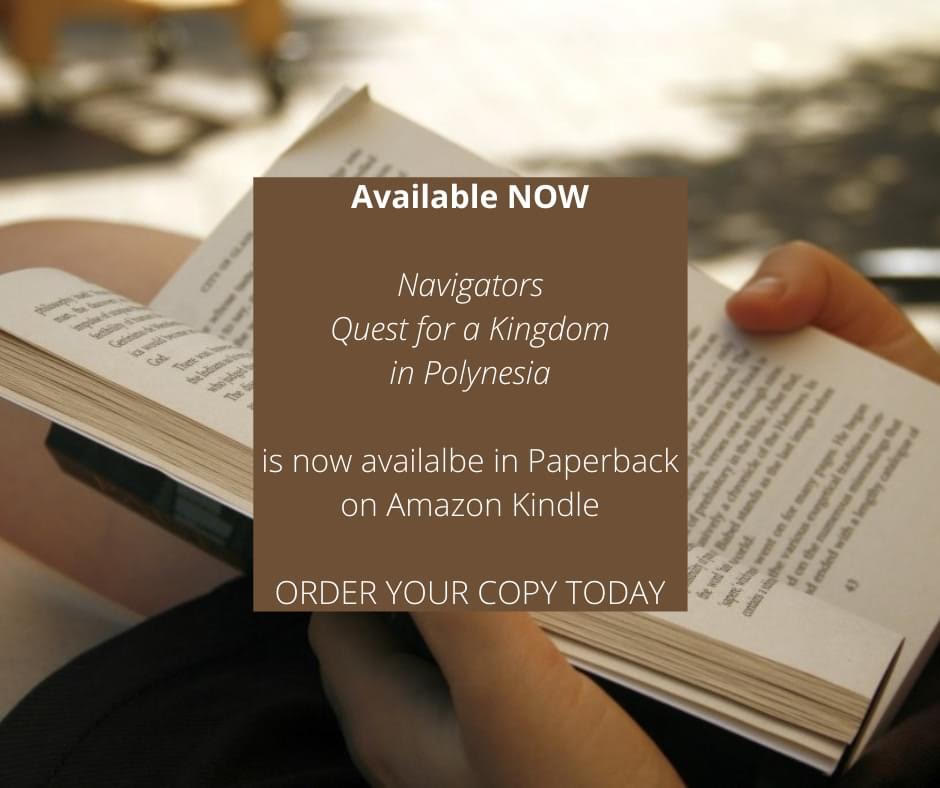 November 1, 2020: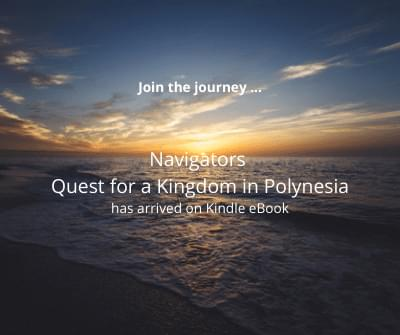 Description from Amazon
A mystery migration across the East Pacific; a story that traverses science, history and mythology; a tale that awakens the spirit of adventure and reveals a search for freedom and a homeland!

Written by an Orator Chief and native Samoan, a patient teacher of the Island Nation's history, culture, genealogy, religious rituals, and language, with a passion for research, this book builds on a plethora of scientific studies from the last 250 years, from the day Ferdinand Magellan first discovered the Pacific Ocean in 1519.

Postulating the origin of the Polynesian migration has been a conundrum compounded by the fragmentation of the studies undertaken. But author and Orator Fata Ariu Levi coalesces the results and connects the dots of diverse studies to weave a complex tapestry and reveal the ocean floor's multi-colored mosaic of the Navigators' cultural development , history, language and ethnicity.

Follow a Polynesian migration; out of Africa, out of the Levant, out of the Pontic-Caspian steppe, out of the Eurasian steppe, out of India, out of mainland China, out of the Asiatic Archipelago, out of the Malay archipelago, out of the Indonesian archipelago, crossing the Wallace Line into the Bismarck Archipelago, and on to East Pacific Ocean.

Explore the physical sciences: anthropology, ethnology, archaeology, Pacific Ocean geology, the ecosystem of Southeast Asia and more. Add the social sciences: cultural functionalism and structuralism, social organization. Follow ethnological studies of the Navigators'—Samoans' and Manu'ans'—cultural, economic, heath, and well-being in isolation dating back to the Neolithic period.

Discover one of the oldest languages in the world, and see how language morphology, phonology, particle verbs, and sentence structures reveal the path of Polynesian, Proto-Austronesian, Proto-Indo-European, and even Sanskrit languages—languages of the RigVedas, and of the Dravidians—agglutinative as opposed to inflectional.

Then look at the wonders of DNA sequencing of the Samoan genome—mtDNA revealing a matrilineal family and social structure, Y-chromosome markers revealing the Samoan chieftain structure for leadership and management development.

Orators are the poets of the Polynesian Navigators, delivering messages from ancient ancestors. They are custodians of culture and the operational management of the family organization. And Chiefs are the master storytellers of the culture's mythology, legends, folklore, and family genealogy. And the myths reveal the history.

With the guidance of Orator Chief, Fata Ariu Levi, discover the timeline of the Polynesian Navigators' migration, with waves of voyages following that first migration out of Africa around 60,000 years ago—journeys into the Asiatic Archipelago, Indonesia, and the Malay archipelago before the last Glacial Maximum, when the Sahul Shelf was part of Australian continent. Learn how the Austronesian-speaking people were an amalgamation of migrants into the Asiatic Archipelago. Meet the Seafaring population of the coastal line from Taiwan to Madagascar off the coast of East Africa. And follow the Navigators to Polynesia.

It is the land of Mythology.